My fellow fit and fabulous: GREAT NEWS.
As I was walking down the street yesterday, I noticed a magical yellow glimmer in the window of 111 W. Wacker. SOULCYCLE is coming to the Loop.
I googled it then saw this confirmation in Crain's Chicago Business and was just totally #OMG #woopwoop #HOLLA about it.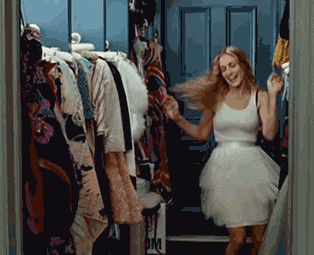 Super funny too, because I was just thinking about how I missed those high-intensity, gut-wrenching, totally toning, spiritually-soothing cycle classes I frequented in L.A.
The star-studded favorite is a hella-good time and is known for it's candle-lit, therapy-on-wheels approach. There's got to be reason why Lady Gaga, Lena Dunham and Oprah Winfrey have all had birthday parties there, right? #ifOprahlikesit…
This is great news. For me. For you. For all those who will be set free from the brunt of our inner stressball. And last but DEFINITELY not least: our thighs. Because "toned" does not begin to explain the result of these 2-wheeled party hours.
Will I see you on the cycle? Yep, because I'll def be there. #wortheverypenny
Twerk it out.
XOJP
Latest posts by Jess Piet
(see all)